Why You Should Write A Letter To Your Younger Self
Welcome back Simpletons!
Conrad hosts this week's episode and things are going to get crazy reflective as he's been nose deep in those damn "Letters to Younger Self" articles on the Players Tribune again.
He's also brought with him a 2018 "El Toro Castrado" Grenache Shiraz which Google translate tells us means: "The Castrated Bull". Marvelous.
Listen on: Apple Podcast | Spotify | YouTube | SoundCloud
Black Mamba Mentality
If you're unfamiliar with the idea, "Letter To My Younger Self" is a running series of articles published online on The Players Tribune, a media company specializing in content written by athletes on their own experiences.
Conrad is a self-confessed "fangirl" of Kobe Bryant, so naturally has brought the subject squarely to the letter Kobe wrote to his "Younger Self". In the letter, he details the lessons he learned as a player and as a young man that he wished he already knew before. Principally, he detailed the idea of giving too much of his money away to family members, only for them to spend it all before asking him for more.
"Understand that you are about to be the leader of the family, and this involves making tough choices, even if your siblings and friends do not understand them at the time.
Invest in their future, don't just give." - Kobe Bryant, The Players Tribune
Kobe's letter brings up an interesting point, being that what do we do with our families when suddenly thrust upon with a great deal of money? It's a conflict many professional athletes deal with, as often many of them come from lower class or underprivileged backgrounds. This is a terrible thing to have when you also have a low level of education regarding matters of finance, as most athletes, whose lives have often been singularly focused on the game they excel at, often do.
While there are many examples of sports stars never fulfilling their true potential as a result of their family and personal surroundings, no case seems to have been more personally by the sporting world quite like the case of Brazilian footballer Adriano.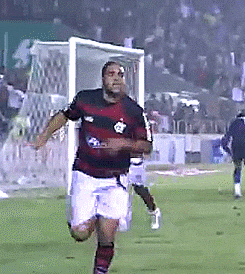 A player gifted with so much talent that he continues to be spoken of in the same sentence as the all-time greats of the sport, Adriano was famously referred to as an "animal" on the pitch when he played for Italian club Inter Milan (or Internacional)  by teammate Zlatan Ibrahimovic. In spite of this, Adriano's background as a child of the infamously poverty-stricken and gang-ridden favelas of Brazilian slums, meant much of his personal life was filled with turmoil, made only worse as his fame and wealth increased.
Adriano's form dropped off dramatically with the death of his father in 2005, with Adriano confiding he had become terrified of being the leader of his family in his father's absence. Long bouts of depression, alcoholism, and weight gain mean Adrianos career was effectively over shortly after.  
Reflections of Success
Man, that got depressing really quickly.
Moving on to a more philosophical note, Writing a letter to ones younger self seems like an interesting exercise in reflection and analysis. As a critique, we could argue that many of the example given in the Players Tribune could be construed as overly self-congratulatory given the trappings of success each athlete has had, very rarely have these letters ever been written by true "failures" of the athletic community.
The interpretation that comes most quickly to mind here is that the fundamental implication of the site is that to qualify for a "letter to your younger self" you have to be successful first in your field.
The truth, of course, is that the opposite is true. Writing a letter to yourself is a powerful exercise and very much does not require a benchmark of achievement to be considered worth the time it takes to write it.  
In fact, to reflect on one's failures is a far greater tool for self-development than reflecting on your own, or others, successes.
In fact, pretty much the entirety of the scientific community bases their existence on the concept of "keeping blunders", I.E keeping track of small, constant, manageable and trackable failures. This sort of system of thought then uses the data from these failures to create something that should, at least in theory, succeed.
Can you see where we're going here? We're talking about of course:
THE SCIENTIFIC METHOD
BOOM.
For those who didn't pay attention during high school, the scientific method is a system or process of empirical thinking that goes as follows:
Form a Question:
Create a hypothesis:

I think Conrad might be Batman

Make a Prediction:

If I were to ask Conrad if he was Batman, he would say yes.

Test Prediction:
Study the Results:

Conrad sure does seem like Batman

Draw Conclusions:
See. The numbers don't lie.
Get a Pen and Paper
Right. So. You've decided to write a Letter to Your Younger Self.
Well, it's important to think about who you're writing to. What age were you during a critical time in your life? Was there a major decision or lifestyle change that preceded that time?
Similarly, what sort of tone would you take with this sort of letter? Would you comfort your younger self during a difficult time? Use a reflective tone to relay wisdom? Or even choose to aggressively chastise your younger self for previous mistakes? Any of this is valid, so long as it relays the information you only wish you could have had at that age.
That's pretty much it, to be honest. Humans have been writing letters for thousands of years so this really shouldn't be that complicated.
So get writing!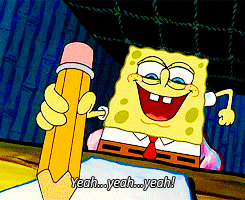 That's it for this week's blog! Be sure to have a listen to the show and give us feedback through either Facebook, Instagram, Youtube, Itunes review, pretty everything! We're everywhere! You can't escape us!
viszontlátásra!