Toxic Masculinity - Where Do Men Turn To?
Greeting Simpletons!
Conrad has the floor this week and man has he brought a big topic for the lads!
It took him four or five takes to learn to say the intro as well so we're already off to a good start! Thankfully, Ol'Swaggy C has approached the duty of hosting with the sort of gusto that we haven't seen from anyone since that guy that stole Tom Hanks's boat in "Captain Phillips"
"What are we drinking Conrad?" - Travis
"Who else is in the room, Conrad?" - Matt
"Shut-up will ya? I'm the Host today!" - Conrad.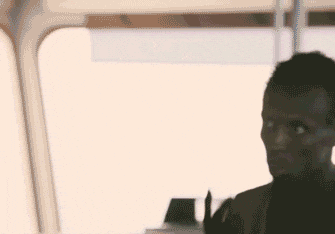 Along with him, Conrad has brought a delightful Sauvignon Blanc that will no doubt be a good lubricant for the machinery of conversation. Here's hoping nothing explodes.
Listen on: Apple Podcast | Spotify | YouTube | SoundCloud
Toxic Masculinity?
Yup, we're going there. Buckle your seatbelts, because things are going to get intense.
So just what is toxic masculinity?
Good question, to be honest, we're not really sure either. The lines get pretty blurry and any decent conversation on the subject usually hits a wall before it even starts.
What we can say about toxic masculinity is that it's the idea that certain aspects of inherently masculine behavior are harmful on a personal and societal level. Sometimes this is as simple as a cat call or a wolf whistle in the street. Other times, it's more nefarious, ranging from physical abuse to violent crimes, often perpetrated by men on women.
So how do we solve this? The truth is, we don't know. In fact, nobody knows, not really. Christ, we're still unsure what toxic masculinity even is and making a concrete definition that everyone agrees on seems like a pipe-dream.  
Worse still, there's a lot of people out there that won't even acknowledge toxic masculinity exists, which we have to give them credit, is pretty understandable considering info on the subject seems so hazy somehow, despite the immense amount of conversation the subject inspires.
So where does that leave us?
With not much, as it turns out.
So let's start at the beginning. Kind of.
To know and understand what toxic masculinity is, we have to understand what regular old masculinity is first, and then try and differentiate between the two.
When we think of the ideal, masculine male, words like "commanding", "stoic" and "strong" come to minds first and foremost.
Men are expected to be these things and much more and, while this probably wouldn't be a problem to most, the issues of toxic masculinity arise when these expectations of men go from being an ideal to pursue, to a norm that must be maintained through shame.
Contrary to belief, shame is a fairly central part of men's existence. Shame often from the idea of not doing enough, or too much. Of talking about how they feel, or sometimes not saying anything.
The delineation between what men are told they should be doing and what they are actually supposed to be doing with themselves in the modern world seems central to the issue, as they become lost in a world that seemingly swirls around them, filled with equal parts of expectation and trepidation.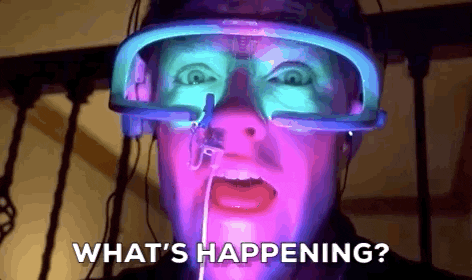 As a result, the idea of toxic masculinity probably manifests from the frustration found in men trying to live to an ideal that is both outdated and incredibly difficult to achieve.
"But Simple Minds Blog Writer Man!" you say smugly and self-satisfied, "In the show, the lads all spoke about the idea that doing away with current expectations of men would probably be more harmful than good, why are you contradicting them by saying things are outdated?!"
Well, that is true, the idea that men are expected to be the main breadwinner of the family is outdated. But that doesn't mean men can't be masculine still. In fact, we'd argue that men becoming less masculine over time has probably created more toxic masculinity than before!
If purely because, in the process of society's sudden desire over the past ten or so years to push the boundaries of conversation on gender, the time or place for men to "be men" has become increasingly difficult to actually find.
This has similarly made it more difficult for men to even be able to "call out" one another on poor behavior, as the time when this is deemed appropriate is, again, difficult to define.
In short: people without purpose become confused, sad and ultimately violent. Like Jacob when we told him to stop talking about American Football. (He was salty for days...) This is no different for men and finding a place in society will probably only become more difficult as time goes on if things continue to move at the current rate they are.
This Is a Lot to Take In
So now that we're all properly depressed on the subject of masculinity and the futility of men's existence in the current modern world, let's start talking about a solution if there is one.
The main, or most popular, issues that always get brought up are things like, "Don't fight people", "Don't Attack Women in the street" and/or "Don't be condensing or dismissive of women in the workplace."
Hilariously, this feels like it could be solved by the phrase "Stop being an Asshole".
So yeah, that's what we've got so far. Stop being an asshole.
We achieved something today? Didn't we Simpletons?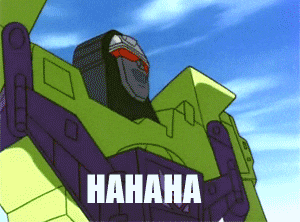 Further Reading:
The Real Problem with Toxic-Masculinity - Samuel Veissiere Ph.D.
Men After #MeToo: "There's a Narrative that Masculinity is Fundamentally Toxic" - Richard Godwin
"Traditional Masculinity" Is Harmful to Boys, Men - Megan Trimble