The Myth of Millennial Entrepreneurs
Whats up Simpletons!
We're back for another episode of the greatest Perth-based, six-member, health and business podcast ever!
Matt J Hanham leads us today and, being sick of all this talk of masculinity and fatherhood life that we've had for the past few weeks, has brought us a topic on the business of BUSINESS.
YEAH.
He's also brought with him a Japanese sake that he was given as a gift from his brothers in law.
"Oh god, it tastes like vinegar somehow." - Justin
"I think it needs heat" - Conrad
"It tastes like it's IN heat!" - Michael
Oof. Matt must not be popular with his in-laws by the look of things.  
Listen on: Apple Podcast | Spotify | YouTube | SoundCloud
It's Those Damn Millennials Again!
Essentially, the point made here is that the widespread belief that "Millennials", that dreaded generation of layabouts that are responsible for all of the world's woes and the reason why baby boomers can't purchase that new yacht they've always wanted, have made the egregious claim to being "entrepreneurs" because they have an account on Etsy or eBay.
Well, we're here to tell them "No, you avo-toast loving, rent-trapped, enjoyers of craft ciders! You're not entrepreneurs! Go home and watch Netflix or something!"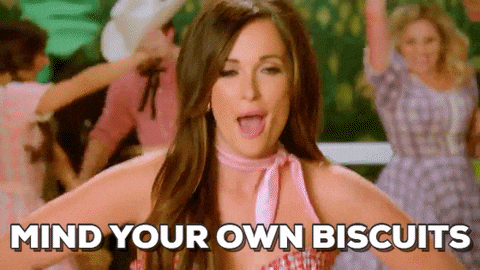 Jokes aside, the reality of things is that over 60% of Millennials claim to be entrepreneurs when in actuality, the number of young business owners has dipped to a 30 year low. Considering most millennials aren't even thirty years old yet, we can safely conclude that millennials are full of shit, or, at the very least, confused about what an entrepreneur actually is.
It's the Journey, Not the Destination
So where do these nifty numbers of business owners actually come from? Well, as it turns out, those in their late 30s to early 40s seem to be the main culprits.
The major success stories for the "1 out of 10" start-ups that actually turn out to be successful are those created by persons over the age of 40, with businesses started up by those between the ages of 50-60 being even more successful, statistically speaking.
The reason behind these facts are difficult to fully figure out, though that certainly can't stop us from making some assumptions as to why we think this happens.
For the most part, businesses or start-ups probably have a greater chance of success when run by older generations because, normally, such older generations have a wealth of experience younger entrepreneurs simply lack.
"Experience" is a funny term though, often being confused with the idea that simply because someone has been around for a while, that suddenly they have a great wealth of knowledge to give away on any subject. The old cliche of "20 years experience or 1 year of experience repeated 20 times" comes to mind.
Most of the time, these older entrepreneurs have started up previous ventures and turned those into either successes or failures, taking the lessons from each experience with them.
Follow the Basic Rules
So just what are these oh so valuable lessons that are being learned by these older generations as they tank they're 4th coffee shop or shoe store, only to happen upon an idea for an app that changes the face of the social landscape?
Well, as it turns out, three lessons are particularly useful. Get a pen and write this down.
#1 - Stay in Business: A lot of the time people flake out of their big business ventures because they think continuing one when things start getting really tough means the business is doomed to fail. More often than not, this actually happens with every business at some point, and often the act of pushing forward when things start to look bad is usually when the successful ventures actually become just that - successes.
#2: Monetize This, Monetize That: Another major issue with young entrepreneurs is often the inability to successfully monetize their ideas. All the innovation in the world can be extremely useful, but it's not worth much if those ideas have now way of actually making money. Often, older entrepreneurs understand this key aspect and know, after a great deal of trial and error, what it takes to successfully get an idea off the ground.
#3 - Diversify. Diversify. Diversify: This is pretty simple to say but difficult in practice. Basically, don't put all your eggs in one basket. Don't put everything you have into that single business, keep options open and opportunities available, if you have 10 ventures then at least 1 should statistically be a success. That's it for this weeks blog! be sure to follow us on Facebook and/or Instagram, or even subscribe on Youtube, Spotify or iTunes! Until next week Simpletons!
Further Reading:
Sorry, Millennials -- You Are Not Entrepreneurs - David Meltzer, Entrepreneur
The Power of Millennial Entrepreneurship - Britt Hysen, Huff Post