Welcome back, Simpletons!
We are back again in the studio with a brand new episode of the Simple Minds Podcast!
Justin is in charge this time and this time he's chatting to the lads about mastering your emotions!
Justin's off to a great start as well, having brought in some Bintang Pilsner! As everyone knows, Bintang usually tastes pretty different when you're not drinking it in Bali. For those who aren't from Australia, it should be stated that Bintang is a beverage of legendary reputation amongst the people that go on holiday to Bali. 
"What do you think of it, Conrad?" - Justin
"Shit." - Conrad
Conrad rambled some more about his daughter, the terrible beer and something about people who buy the branded Bintang vests as well. Do yourself a favour and have a listen. 
Listen on: Apple Podcast | Spotify | Overcast | Google Podcasts
Movement of the Masses
Mastering your own emotions is a surprisingly tricky thing as it turns out. As much as we all love the Book of Mormon (the play not the actual book) the song about "turning off" your emotions is obviously not a realistic, or advisable, way to deal with your emotional problems. 
If you're like the lads, you'll probably already be aware that you're pretty emotional as a person and that sometimes some serious emotional management is required to get through some scenarios.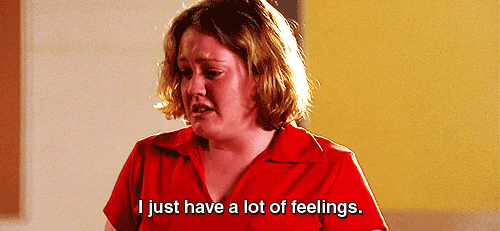 As it turns out, doing this sort of emotional management is much simpler and less exciting than you'd imagine. In fact, it's downright obvious to begin with. 
Exercise. 
Yup, exercise is apparently the key to not being an uncontrollable gibbering wreck of a human being in these trying times. If you value the ability to get through the day without crying yourself to sleep in a foetal position than it might be time to start getting involved in some running regimes or perhaps even grabbing yourself a gym membership. (As a disclaimer, having a gym membership alone will not make you happy, you actually have to go to the gym and do stuff there for it to help.)
According to psychologist and author of the book How Emotions Are Made: The Secret Life of the Brain, Lisa Feldman Barrett, the ability to maintain a healthy emotional state and deal with the stresses of daily life without collapsing like an egotistical souffle is to keep that body of yours fit and healthy with a decent regime of exercise and a healthy diet to boot. 
This is corroborated by the research into depression that's been conducted over the years by multiple institutions over the past few decades, with depression and sadness often being in a directly inverse relationship with exercise as our bodies begin to produce more serotonin (our happy chemical) the more often we exercise. 
Calm the Fuck Down
If that isn't enough, another way to deal with the fact that you might be an emotional mess might be to actually take up some meditation as well. As it turns out, regular practice of mindfulness and meditation exercises can be a critical tool to help a person overcome their own emotional states and actually become a productive member of society. 
Plenty of celebrities, business moguls and even the occasional internet personality have come out and stated pretty blankly that a major part of their mental health regime comes in the form of regular and effective meditation techniques. 
It's also why meditation apps like Calm are so popular because most people seem to recognise that taking a mental "break" of sorts to try and calm our thoughts down, even for just a few minutes, can be a major boost to our own self-esteem and confidence as humans.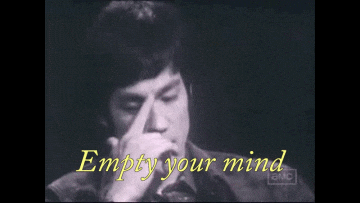 Emotionally Buff
Funnily enough, a contributing factor, as far as the guys are concerned, is the lack of emotional intelligence people have in the modern era compared to what they perhaps should actually have. 
"No one really trains you or even informs you of how much effort it takes to manage your emotions in the modern world. It's not considered important when, largely speaking, it should be." - Conrad
Emotional intelligence is similarly a pretty damn tricky thing to actually figure out properly. Again, to reference Lisa Feldman Barrett, emotional intelligence can be defined as your ability to choose the most useful emotion given the scenario. 
"Useful" in itself is a vague term to describe, but the basic gist is that you, as a person with potentially high emotional intelligence, is far less likely to lose their cool in a situation that may be highly frustrating.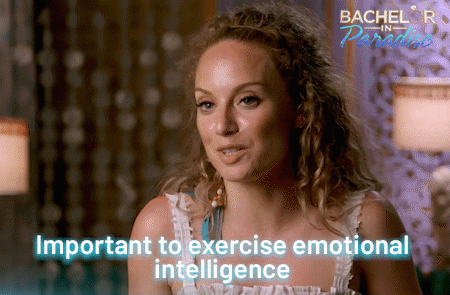 To "train" emotional intelligence is a fine art of essentially trying to catalogue as much nuance in your emotions as possible and then, through that detailed definition, being able to acknowledge them as they occur. 
This sort of skill is valuable as being able to identify and then acknowledge our own emotions makes us far better at being able to objectively choose which emotion is best for the situation. 
For example, you might be told that someone has eaten the last of the pop tarts you were saving in the office for yourself, in spite of the fact that you specifically marked the box with your name to indicate that the pop tarts were yours and not to be eaten. Now, the immediate reaction to this might be to hunt this pop tart thief down like the piece of scum they are and forcibly remove their heart from their rib cage with a pen. 
Now, obviously, this isn't a productive emotional mindset to be in and so, in an effort to display a higher emotional intelligence than a murderous 3-year-old, you would take this emotion and acknowledge how you're feeling before choosing to have a different, and more appropriate, emotional response, such as perhaps being slightly annoyed before asking the person in question to not eat other peoples snacks. 
That's it for this week, be sure to have a listen to the episode and figure out all of this emotional stuff for yourself. Until then, we'll see you next week!
xoxo
Thanks For Listening!
Hey! You got through another episode of the Simple Minds Podcast! Good for you! If you find yourself getting inspired by the lads' chats than do us a favour and leave a review for the show on Apple Podcasts! It's helps massively and lets us reach out to more and more people!
Connect with Simple Minds Podcast:
Find out more:
Credits
Host: Justin Bourn
Co-Hosts: Travis Hayto, "Magic" Matt J Hanham & Conrad "Conye" Francis
Production: Joshua Ames