Oh! Hey there Simpletons! Didn't see you there.
We're back again with a new episode of the Simple Minds Podcast and this week Travis wants the lads to get in touch with their bodies. (Shockingly, this isn't about Love Languages...mostly.)
More specifically, Travis wants to get to the bottom of how we make decisions and how our bodies are far more critical to the process beyond just the brain. 
To act like an alcoholic accoutrement to today's conversation, Travis has also brought with him a bottle of Oyster Bay 2018 Savignon Blanc which, it seems, has a heady reputation as far as Conrad is concerned. 
"This is like a step up from box wine mate." - Conrad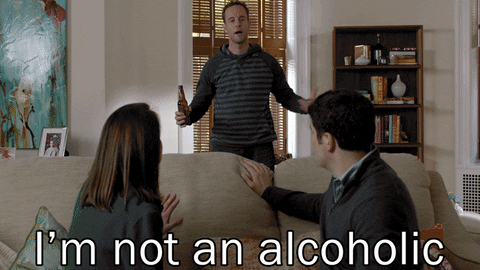 Listen on: Apple Podcast | Spotify | Overcast | Google Podcasts
Head
Much of Trav's inspo for this comes from a bit of research he's done to justify his own confirmation bias regarding his decision-making process. 
In short, Trav likes to use his "gut feeling" on key issues to take the lead when he's unsure and tries not to over analyse or rationalise what he's doing. 
"Isn't it common knowledge that men usually have two brains an not just the one?"  - Matt
"I'm not even going to justify that question with an answer" - Trav
The research in question relates to findings that have been made, by much smarter people than you or I, showing that there's actually a great deal of truth to the concept of a "gut feeling" with there being almost as many neurons in the stomach as there are in the human brain!
It's pretty cool and covers some cool things our main brain to busy trying to figure out itself, such as conscious thought, understanding new concepts and making estimations or guesses to try and plan around for the future. 
Our "main" brain inside of our skulls, the one that covers all of the mentioned "thinking" stuff, is called the Cephalic Brain and basically has all of the bits that are "you" inside of it such as memories, creative thought and language. 
Gut
That whole business we mentioned about the stomach having neurons actually has a fancy name as well!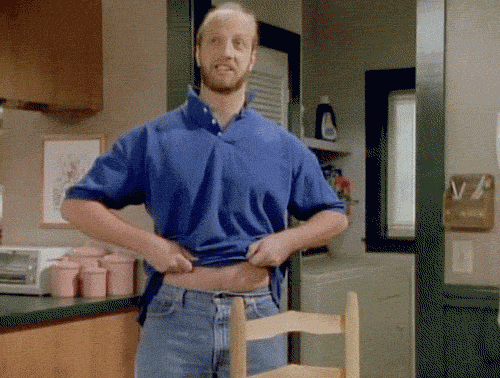 It's called the Enteric Nervous System (ENS) and it, as far as scientists can tell, seems to be in charge of a few key automatic processes in the body, which may or may not have a degree of input coming from the other systems, such as the Sympathetic Nervous System (SNS). 
This is pretty major as the relationship between these two powerhouses of automatic processes need to combine fairly frequently to make sure your body is doing ok after that time you had a three-day-old leftover curry for lunch because you got lazy and decided the risk was worth it. (It wasn't)
As a result, the Enteric Nervous System gets left with a lot of the "automatic" processes of daily human life.
For Example, that feeling of having "butterflies in your stomach" is essentially your ENS taking over some key processes while your brain figures out the more complicated stuff. 
Similarly, the ENS also allows us to have the, more obvious, skill of being able to literally feel what's going on inside of ourselves as our stomach does its thing digesting whatever we've recently eaten. This ability to feel our own inner workings is critical as a way to make sure we can notice quickly if something is wrong in our own bodies so that we can fix it (vomit).
As another example, the vast majority of the bodies serotonin (you know, that chemical in the body that make us feel happy) is stored in the stomach. This is why common anti-depressant medication can create issues in the digestive system despite being a "mental health" drug. 
Funnily enough, this is also why Irritable Bowel Syndrome (IBS) is considered by some to be a "mental health" issue located in the stomach, as the disorder is often a result of there being too much serotonin in the stomach. 
Heart
This leaves one last piece of the puzzle regarding how we think and what we use to do the thinking. 
Feelings.
Yes. feelings. As it turns out, there's a surprisingly good bit of evidence to support the notion that our hearts have a great deal to do with our feelings and how we process them.
In this case, the bundles of neurons around the heart are referred to as the "Cardiac Brain" and cover key elements of the human experience related to how we process feelings and expressions of values. 
It's a much smaller version of the other brains but it does still hold significant value as a tool for the body to carry out certain emotional stresses. 
This is, of course, the explanation to the concept of why the heart is so critical to various different cultures, with it being near-universally felt that we "feel" emotional burdens, bad and good, in our hearts. 
This also explains that time it felt like someone tried to stab you in the heart when you saw the Baby Yoda character in The Mandalorian and realised you weren't emotionally prepared for that level of cuteness in your life.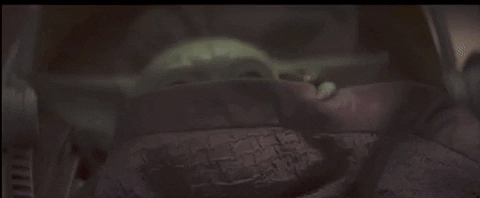 That's it for this week, be sure to have a listen to the episode and figure out all of this brainy stuff for yourself. Until then, we'll see you next week!
xoxo
Thanks For Listening!
Hey! You got through another episode of the Simple Minds Podcast! Good for you! If you find yourself getting inspired by the lads chats than do us a favour and leave a review for the show on Apple Podcasts! It's helped massively and lets us reach out to more and more people!
Connect with Simple Minds Podcast:
Find out more:
Credits
Host: Travis Hayto
Co-Hosts: Justin Bourn, Matt J Hanham & Conrad "Conye" Francis
Production: Joshua Ames