Cleaning Our Damn Rooms (with Lobster Lager)
Host: Michael Duncan
Drink: Southern California Screaming Lobster Lager
Oh well hello there Simpletons!
The guys are back for another week of philosophy/drinking/banter filled shenanigans!
Well, except for Travis who went missing this week for his annual "Moustache Monthly Lifetime Subscribers Extravaganza" trip on the east coast.  We hope he's having a ton of fun and gets to go on all of the moustache rides he can handle.
For the guys that are actually here, things get spicy this week as they discuss the pros and cons of cleaning their rooms and generally not being the sloppy little shits we all know we can be at times.
Conrad also takes the time to mention how much the show is indebted to his magnificence, reminding the guys he's had Simpletons come to him in the street and say they miss their weekly dose of 20cc's of Pure Conye when he's not on the show.  
"Oh for fucks sake" - Michael remains skeptical
The lads also make mention the two pathetic underlings that keep the lights on in this joint - Steph and Josh. The less you know about them the better though we figured we'd show a nice image we found of Josh getting ready to listen to another episode of the podcast: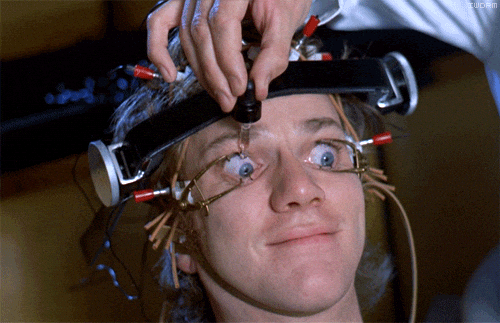 He's having a great time.
Steph also has a great relationship with the guys, as this image we found of her in the workplace  can attest: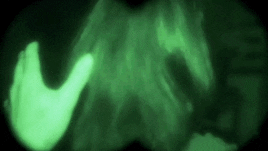 You're doing great Steph!
This scary round is on Michael Duncan with the support of Jacob Moffitt, Matthew J Hanham, Justin Bourn and Conrad "The Devil's Advocate in Chief" Francis. The Simple Minds Podcast unravels topics such as personal development, philosophy, life and business - one lobster drink at a time.
Listen on: Apple Podcast | Spotify | YouTube | SoundCloud
Michael gets stuck in this week as the host, he's pretty super excited that Jordan Peterson aka "The Canadian Kermit of Wisdom" is coming down to Perth on his book tour at some point and so naturally wants to have a chat about the man/frog/lobster himself.
The guys are pretty sceptical about this considering that, despite the fact Peterson has literally several thousand hours of content he posts on Youtube as well as the thousands more of content of his that gets posted by others, Michael has chosen to base this entire episode off a single 5-6 minute clip…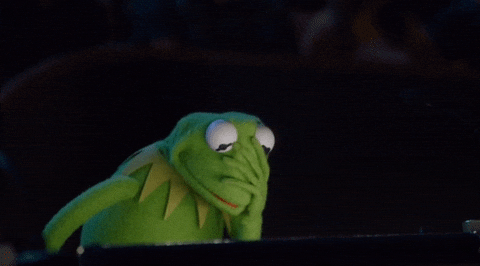 Well, this is going to go well…
The general gist of what Jordan speaks about in the video, if you couldn't be bothered to watch it with the link we have below, is that cleaning your room is more or less a simple way to start a positive habit that has greater implications than it initially seems.
According to Peterson, by cleaning your room or making your bed, you are committing a basic act that reaffirms your position as a  person within society and essentially acts as a way to reinforce a sense of positive self-perception.
This idea is also explained as a way to teach self-discipline as the act is small enough that it can be quickly adopted. (It usually takes around 1 minute of time to make a bed at least decently, so quit being so fucking lazy and just do it already you filthy animal.)
Peterson, quite famously, speaks frequently on the ideas of self-perception, discipline and responsibility and so is probably quite the authority on the subject.
In the video specifically, Peterson mentions the concept of transcendence argued by Carl Jung when discussing the subject of alchemy. When attempting to create new matter through the process, alchemists would, according to Jung, go through a similar process of transmutation as the materials they were attempting to change, except psychological, rather than physical.
In this, we find Peterson argues that even the most basic acts affect us in incremental ways,. Making positive changes, such as being tidier in our most private spaces like a bedroom, have far-reaching effects on the rest of our daily lives and general mindsets.
Michael really shits the bed with this considering there's a few more viable pieces of content Peterson has released that could probably explain this in far greater detail. Michael even goes on to mention a different video that's actually way longer that was probably better.
No wonder things are about to go so poorly.
Jacob makes mention of his time playing American Footba-- oh no wait, it was his time in the Army Reserve.
Sorry, a force of habit.
A major aspect of the military is being taught how to make your bed, in fact, basic training is often obsessed with the idea of a private being capable of making a bed to a certain standard, as well as maintaining their gear as much as possible as well.  Again, the idea here is to create a standard of self-discipline and self-perception in training that ultimately creates a better soldier who will have a mindset that, in theory, will be better suited to the conditions of war than the average civilian.
Things are pretty civil in this episode for the most part so far, that is until the guys notice Conrad has been suspiciously quiet for the past 20 minutes.
"What do you think Conye?" - Matt, not knowing what he's unleashing.
"Uh yeah, I don't agree" - Conrad throws down the gauntlet
This might seem as innocuous as it gets, but regular listeners will know that when Conrad doesn't agree with something, things get heated pretty quickly.
The guys seem equal parts apprehensive and confused by this, but eventually, manage to get stuck into what Conrad means.
Essentially, the argument that Conrad makes is that, having a clean room is not integral to success and that time spent on doing small actions of self-discipline is arguably a waste of time if it's not being spent towards directly contributing towards your wider goals.
Conrad cites famous golfer John Daly as a key example of this. John Daly, who famously drank, smoked cigars, ate unhealthy food and frequented prostitutes over the course of his career, was no doubt still one of the greatest golfers of his generation, being ranked number 1 in the world for a period before the age of Tiger Woods went into full swing.
As a second example, Conrad mentions the desk of Albert Einstein who, right up until his final hours, had a desk that was famously cluttered so heavily you could barely even see the tabletop itself:
It's really fun at this point to listen through the podcast episode and listen out for the number of times Michael sighs exacerbated into the microphone as Conrad argues his points. We're currently on a count 4 times, though we're sure he does more.
For the most part, everyone attempts to call out Conrad for being such a filthy contrarian, all the more so because Conye is actually a Jordan Peterson fan himself. That is until Justin mentions seeing "both sides of the argument" like an asshole.
Christ.
Eventually, things begin to settle down a bit, no ground is given, but a tentative ceasefire is created as Michael asks the guys what small aspect of their behaviour they hope to improve next in their lives.  
Justin - Hopes to improve his night routine and quit looking at his computer late into the night.
Jacob - Similarly hopes to stop "perusing" on his phone and do more with his son in the night.
Michael - Wants to normalise more affection within the family.
Matt - Manage his time more efficiently and stop procrastinating all of the time.
Conrad - Nothing. Obviously.
"Not even 'The Man' could get Conrad to make his bed" - Michael admitting defeat.
Finally, as a special mention, Conrad wanted us to show a meme he found about Jordan Peterson. Excuse the terrible image quality.