Being a Bunch of Quitters with Red Wine
Host: Jacob Moffit
Drink: Annie's Lane Cabernet Merlot Vintage 2013
Greetings Simpletons!
Jacob is the host of this week's episode and with him, he's brought a very special bottle of wine with him! The bottle in question is of special significance because it's the very same bottle presented to Jacob when he decided to quit his engineering job to pursue his passion for fitness and start his own business.
Jacob also seems to be under the impression that if he says his nickname at the beginning of the podcast than we won't give him a new one in the blog as we do to Conrad every week. Well tough luck Jacob "Quitter Quitter Chicken Dinner" Moffit, that's not how this rodeo works!
Getting back to the wine, Conrad also put in some proper effort to decant the wine, which involved an impressive technique that we wish we got footage of. As a result, you'll just have to figure out how it looked from this informative GIF: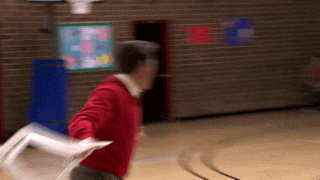 Things get pretty heated in this episode so let's jump straight in!
This sentimental round is on Jacob "You'll get what you're given damnit" Moffit with the support of Justin Bourn, Michael Duncan, Travis Hayto and Conrad "99% Salt" Francis. The Simple Minds Podcast unravels topics such as personal development, philosophy, life, and business - one vintage drink at a time.
Listen on: Apple Podcast | Spotify | YouTube | SoundCloud
Quit All of The Things! (3:58)
Jacob starts the conversation by asking the guys whether they had any situations in their own lives where choosing to quit something became a positive action in their lives and how'd reflect on that process of decision making.
An awkward pause ensues....
Michael finally starts briefly by saying his decision to quit his job and start a career with his own business was arguably the closest thing he's come to such a scenario. Michael even argues that such a decision was critical to his later life as so much of that had suddenly changed before the guys lose interest and start grilling Jacob instead.
Jacob begins by regaling everyone with yet another story of his own adventures playing American Football. Much like previous episodes, Jacob states that much of his time in the team became something of a chore as as he was squeezed into a role he didn't feel was something he could envision continuing doing as the season went on. Jacob eventually decided that, if he couldn't at least have a shot at becoming the Australian Odell Beckham Jr. than he'd rather just cut his losses and quit the sport.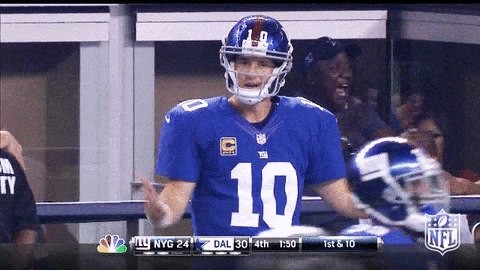 This hits a nerve with Travis who become uncharacteristically aggressive from this point on. With a brow and mustache as equally furrowed as each other, Travis starts asking the hard questions.
"If you felt this way for so long then why didn't you ask the coach about it rather than just quitting?" - Travis
Jacob responds by stating his own decision to quit stemmed from his own belief that the coach of the team was an "intimidating presence" and felt it was easier to take the high road rather than being confrontational.
"I think it's immature to go at something for six months and then quit when you haven't got what you wanted without talking to the coach." - Travis starts dropping bombs.
"Shots fired!" - Michael marvels at Travis's bomb dropping technique
Things would have continued along this path of Travis slowly turning into essentially a hairier version of a young Bill O'Reilly (welcome to the No Spin Zone, bitches) were it not for Conrad suddenly chiming in with an absolute gem.
"The reason I've been quiet up until this point is because I have never quit once in my life" - Conrad
You know those beautiful little moments that really bring a group of people together? That form a bond that will last for generations to come? Well, Michael, Travis, Justin, and Jacob all just had that little moment.
"I haven't even quit relationships, I've always been the one that's gotten fucking dumped." - Conrad
If there was an episode we all wish was recorded on video now, it would be this one. Just to see Michaels face light up again after Conrad made that statement.
Amidst all this, Conrad gets down to business and uses his experience as a basketball coach to contribute to the conversation, agreeing with Travis that all too often kids are seen joining up with clubs and then leaving because they don't believe they're given the minutes on the court they believe they should be given. Going further with this point, Conrad references Travis's own reservations that were expressed in previous years before stating that had he left the club he was with and not stuck with it, Travis wouldn't have the two championship medals he has now.
A lot of this would have gone down pretty well, but the guys were still reeling from Conrad's earlier statements and so made it something of a mission to get him to admit he had, in fact, quit something at some point in time.
"I'm trying to get him to admit he quit something?" - Michael sums up the theme of this week's episode
"If I don't want to do something anymore, I won't do it. Simple as that." - Conrad, literally defining the concept of quitting.
In all seriousness, Conrad brings up a very valid point about the nature of modern sport and the shifting mindsets of young people. The sporting world, on the whole, is currently experiencing a great deal of change regarding how to deal with the increasingly transient nature of player contracts and the changing career objectives of younger players. This already complicated idea becomes even more massive in scope when brought into the theatre of business as a facet of the player-coach-club relationship.
Nowhere in sport is this more of a concern than in the realms of European Football (Soccer). With the value of clubs and players skyrocketing in recent years as a result of massive television deals and sponsorships, the nature of younger players becoming easily disillusioned with their own position within a club is a major issue that seems to have no end date. As an example, in 2016 the sporting world was shocked when the French club Paris Saint Germain (PSG), on the back of huge sponsorships by Qatar Airways, paid approximately $360,000,000 (Yes, you read that number of zeros correctly) for a single player - Brazilian star Neymar Jr.  This becomes even more interesting when we also consider that Neymar's previous club, Barcelona, had no intention of selling him but were forced to by a clause in the Brazilians contract with the club.
This has been argued to be a key example of the nature of modern sporting culture and the wider effects these sorts of actions have on younger people, particularly when their sports heroes move club so often when they become even somewhat dissatisfied with their current situation.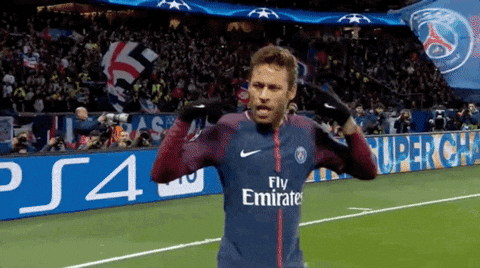 "This could have been avoided with a simple conversation at the beginning" - Michael
Getting back to the podcast, Justin makes his first major contribution of the whole podcast beyond sniggering in the corner and brings up the situation he found himself in when he considered quitting his job to start his business. His grand-dad or "Papi" was happy tell him to stop being stupid and go for it considering he was still so young at the time and had the time to fail and try again if it came to that.
This brings up some key memories for Travis who takes a break from trying to make Jacob cry and reminisce about his time as a teenager training and competing in pole-vaulting. Travis remarks that, in spite of his obvious enjoyment of the sport, many of the injuries to his back and legs became enough of a concern that when the idea of quitting the sport came up, he took it, arguing that the injuries had had enough of an effect on him that his enjoyment of the sport suffered as a result.
"What was the motivation behind the process of doing that as a teenager?" - Michael
"Boobs" - Travis
Well, that's probably a good point to end the blog for today. We don't think we're going to reach a higher peak than that to be honest.